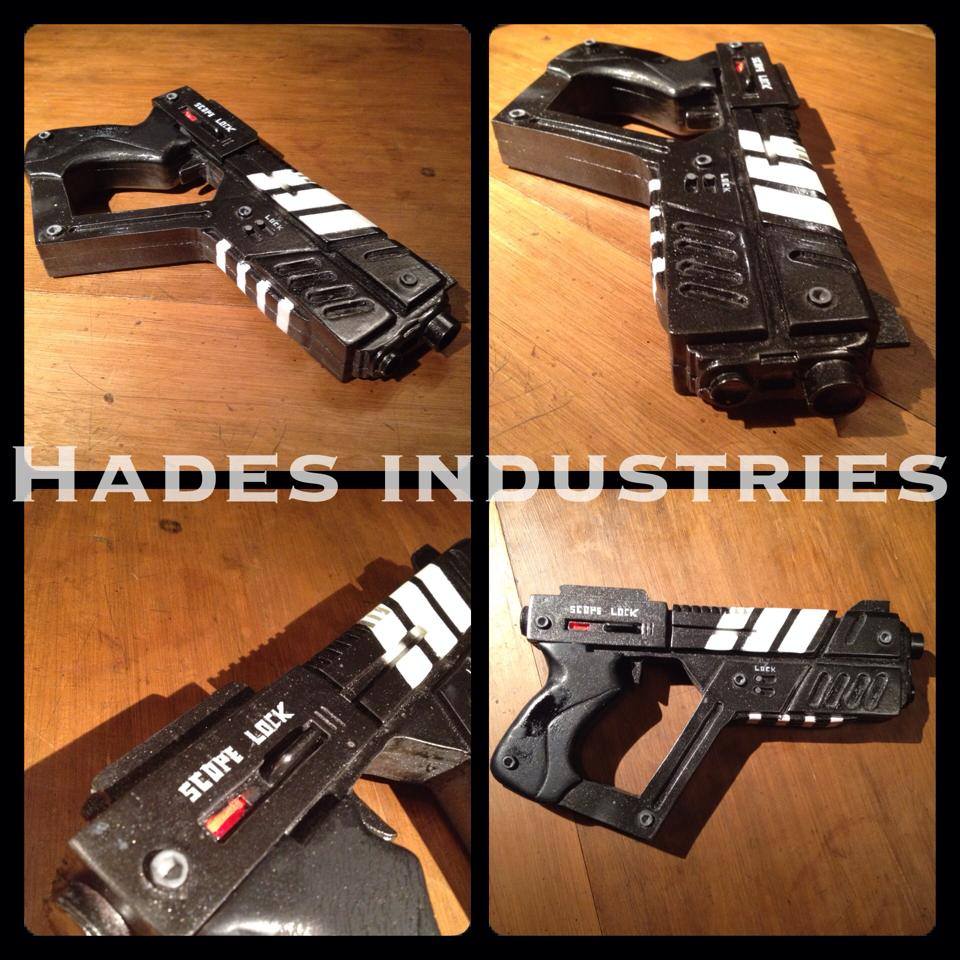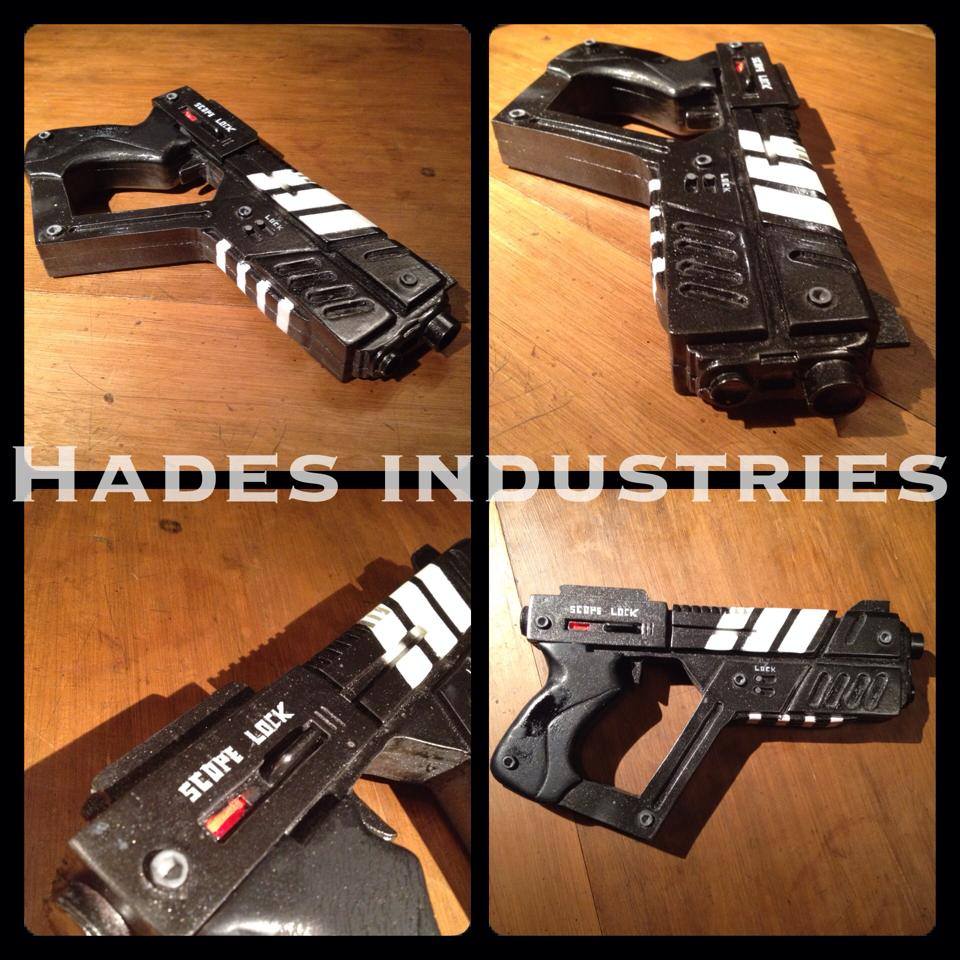 M-4 Shuriken - Mass Effect
$315.00
Measuring in at 32cm x 19cm x 5cm and weighing in at over 1kg, this hand made prop is made of a single solid piece of casting resin. This prop is hand painted in several layers (including detailed stencil graphics) and coated in several protective clear coats.
The original prop, based off the Shuriken from the popular game series, was created using wireframe and pieced together layer by layer made of layers cut out of wood by hand on a scroll saw. Once pieced together, the prop was sanded into shape, sealed and moulded to be cast into the prop you see here
The M-4 Shuriken Prop is made to order. It is a solid prop, will not fire and cannot be made to fire. This prop is for display purposes only. Hades Industries accepts no responsibility for damage or harm caused by misuse of this product.
I in no way own the rights to the M-4 Shuriken, Mass Effect or any related media. This is a fan made prop.